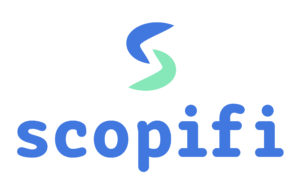 For 8 years, the team at VeriProcess has been dedicated to reducing our customers' costs in the complex world of merchant processing. Our mission from the beginning has been to provide the highest level of customer service, free up capital for our customers with continuous cost savings, and provide our customers with transparency and insights into their business.
Recently, we set out to find a way to improve our business to benefit you, the customer, and to double down on the commitment we've made to providing transparency and savings to merchants. We decided that in order provide the best service to our customers, we would reinvest in our technology, enhance our customer experience and interface, and seek to innovate and expand our service to meet the challenges and needs of the businesses we serve.
To mark this refocusing of our business, we decided to give ourselves a fresh name and a rebirth that truly fits our business. Therefore, we are proud to reintroduce ourselves as Scopifi. We're taking the same values of customer service, cost savings, and transparency and applying them to our new vision for a company driven by technology and customer experience.
To our current customers, we are excited to bring this new vision to your business and continue to provide you with the savings, insights, and service that you've come to expect from us. To everyone else reading this, we would love to show you how Scopifi can help your business. Submit your information below and one of our payment industry experts will be in touch to show you how Scopifi can give your business Transparency that Pays.